Vibe Sunflowers Wall Decals
Regular price
Sale price
$89.00 AUD
Unit price
per
Sale
Sold out
A whole new range of wall decals are here. Completely unique, these have been digitally drawn by Owner and Creator of Mae She Reign, Jacqui. They were designed to be different, to turn heads and be complimented!
Introducing my Vibe Sunflowers Range! Called Vibe because they just give off Happy Vibes and are Vibrant and colourful! Did you know the Sunflower is known as the Happy Flower? It is the symbol of happiness and optimism and they represent longevity, love, and loyalty. And not to mention, how CUTE are my little ladybugs?!
These are such a perfect Gender Neutral nursery item! And this colour will match lots of different themes.
The best part is that these decals are printed on the highest quality, non-toxic polyester fabric material right here in Australia. They are designed to last a life-time and have a low-tack adhesive which means they can be removed and reused countless times on most clean, smooth surfaces. Being a soft polyester fabric material, they will not tear or crease. Plus they won't damage your paint!
There are only two size sheet options for this Decal Pack which are the Medi and Maxi. Details outlined below:

Medi (A2) - (Approx 42 x 60cm)
Includes:
x5 Sunflowers - 16 > 31cm
x3 Petals - 10cm
x4 Leaves - 14 > 16cm
x4 Ladybugs - 7 > 9cm
Total Elements: 16
Maxi - (Approx 70 x 100cm)
Includes:
x9 Sunflowers - 20 > 33cm
x7 Petals - 10 > 12cm
x7 Leaves - 18 > 23cm
x6 Ladybugs - 10 > 16cm
Total Elements: 29
NOTICE: Our low-tack adhesive decals are best suited to smooth and clean surfaces to ensure they stay on where placed and last a lifetime. They are not suitable for rough surfaces such as brick. Please always read the care and installation instructions that are provided before use as decals cannot be returned once opened and used.
Screen resolution varies for everyone, which means colours may appear slightly different in person once printed.
Some images used are only mock-ups created in photoshop to show you how they may appear on a wall and do not exactly reflect their actual size. It is recommended that you measure your own space prior to purchasing to ensure they will fit.
**WARNING**: Our wall decals are for decoration purposes only and are not a toy. Please make sure the decals and their packaging are always kept out of reach of small children to avoid them possibly becoming a choking hazard. By purchasing this listing, you are agreeing to have read and understood this warning.
SHIPPING: Your decals will be sent directly to you from our supplier so please allow between 3-5 business days for your order to be dispatched. You will be sent a tracking number from me as normal. Standard shipping in Australia is FREE and comes included with your purchase.
Mini Decals will be sent in a rigid A4 Mailer and the Medi and Maxi Decals will be rolled and sent in postage tubes.
Shipping

Shipping in Australia is FREE on all orders above $99. Standard Shipping is a Flat Rate of $7. A4 Prints are secured with a thick cardboard piece and placed in a rigid mailing envelope, and A3 Prints are rolled up and secured in a tube for their protection. Don't worry, they will flatten out.

Worldwide Shipping is Also Available. Rates are calculated at Checkout.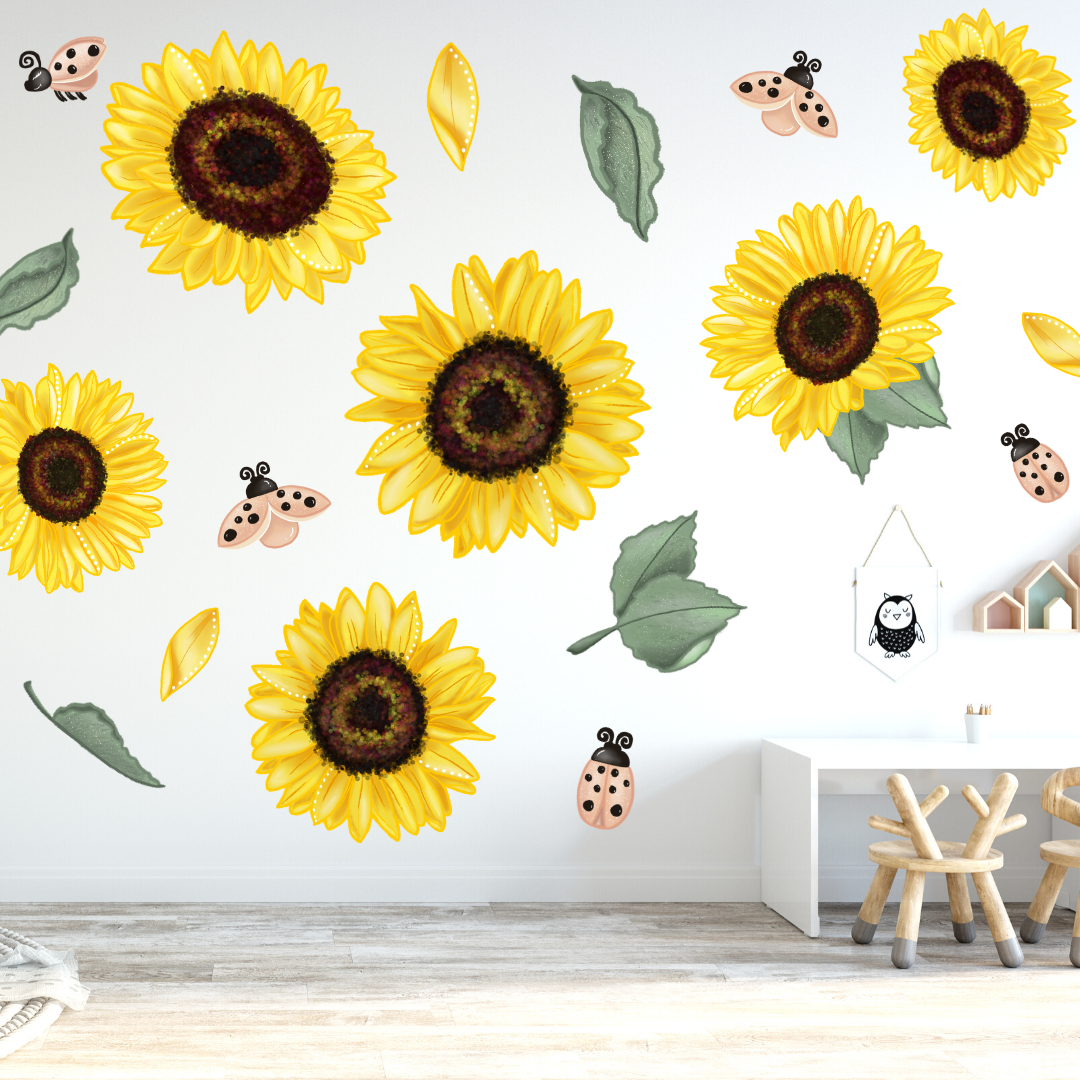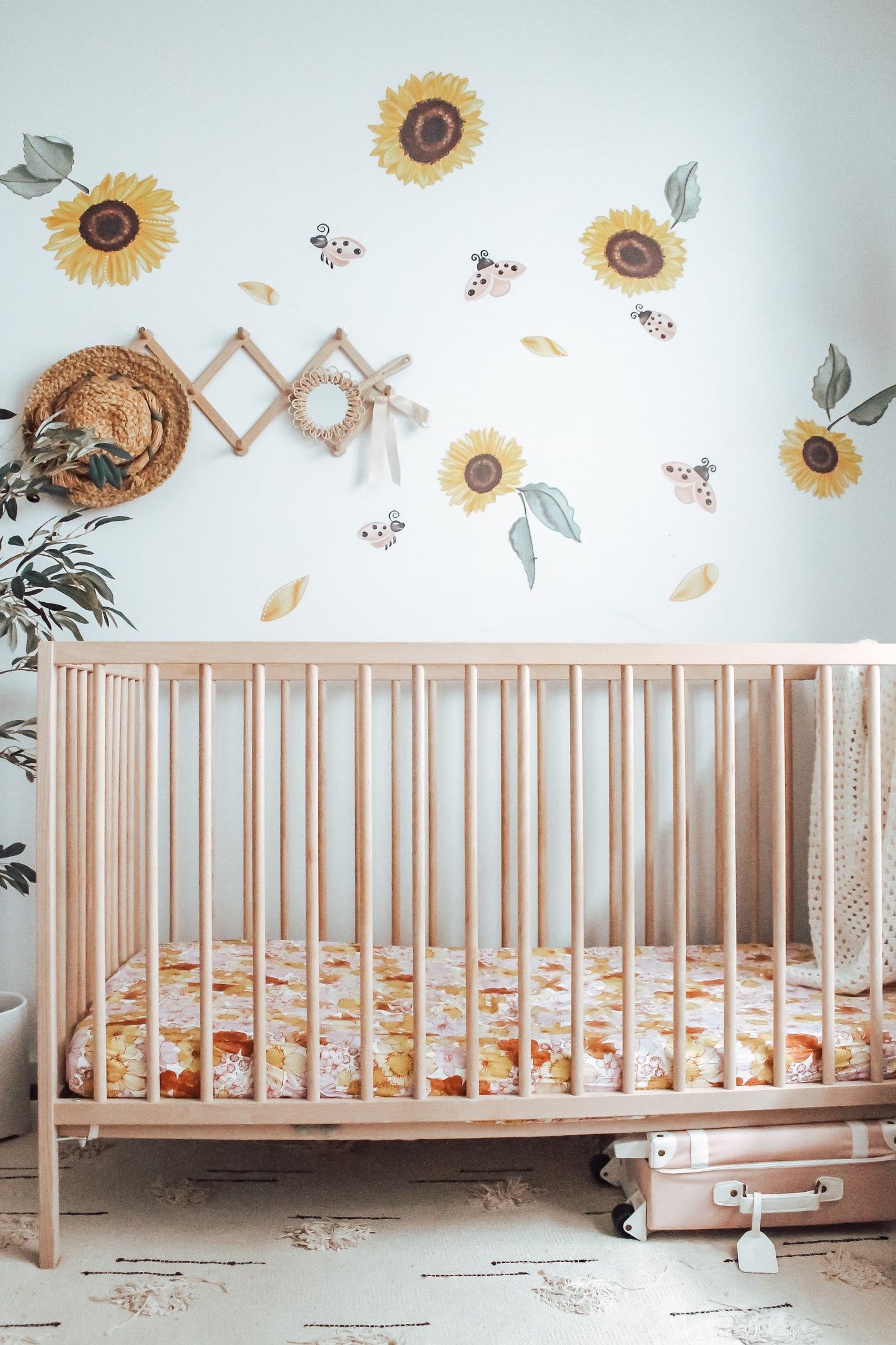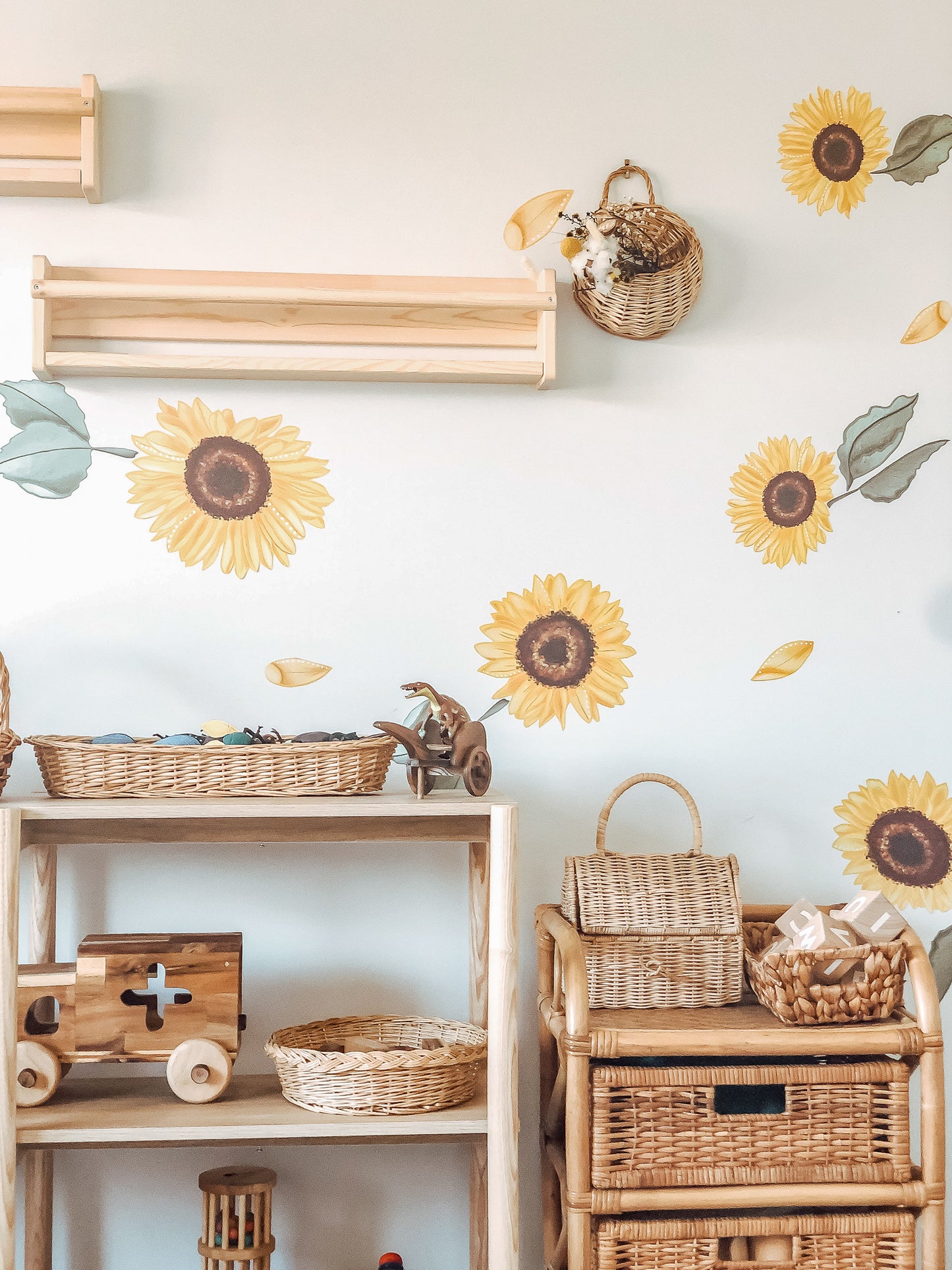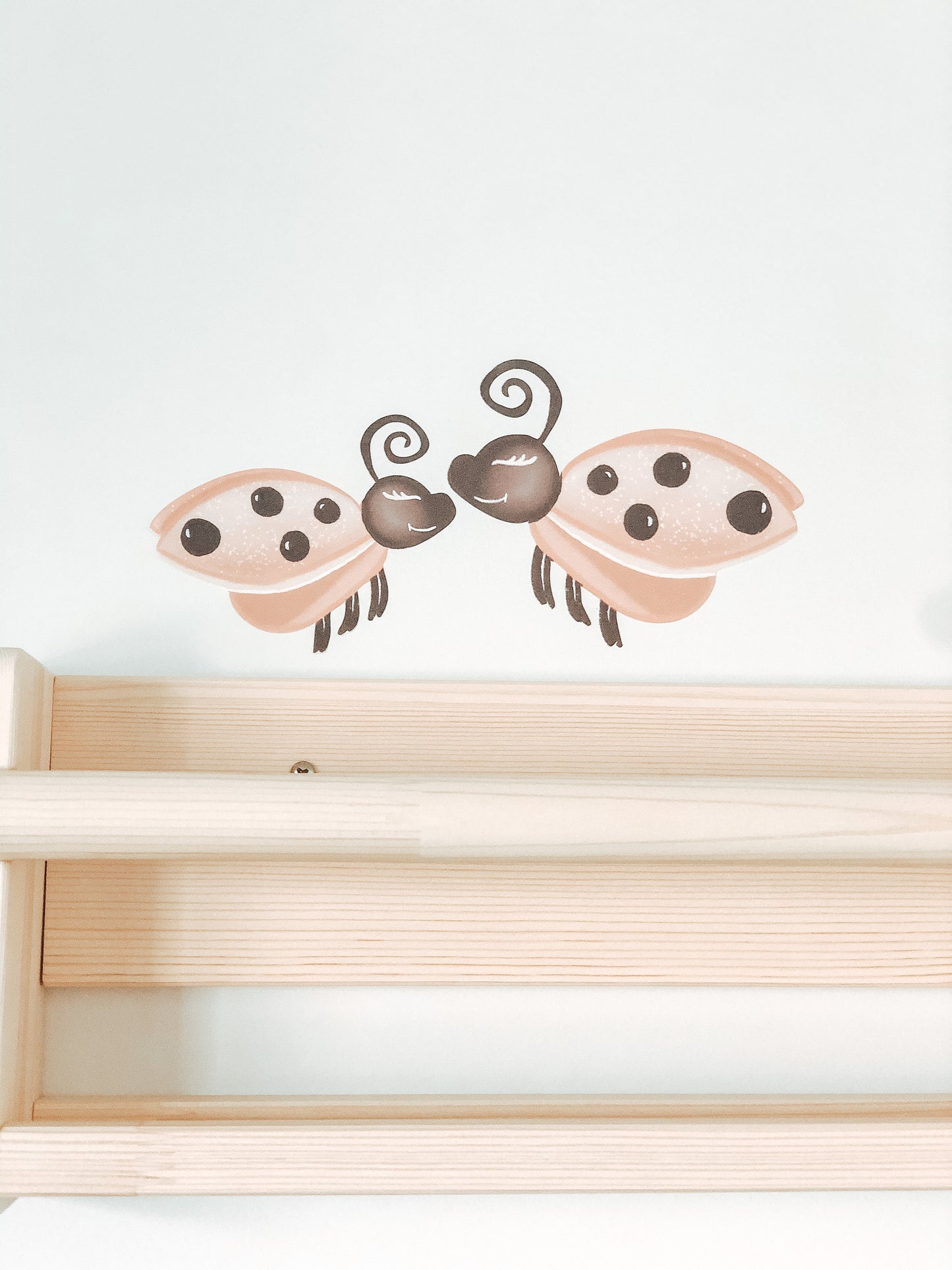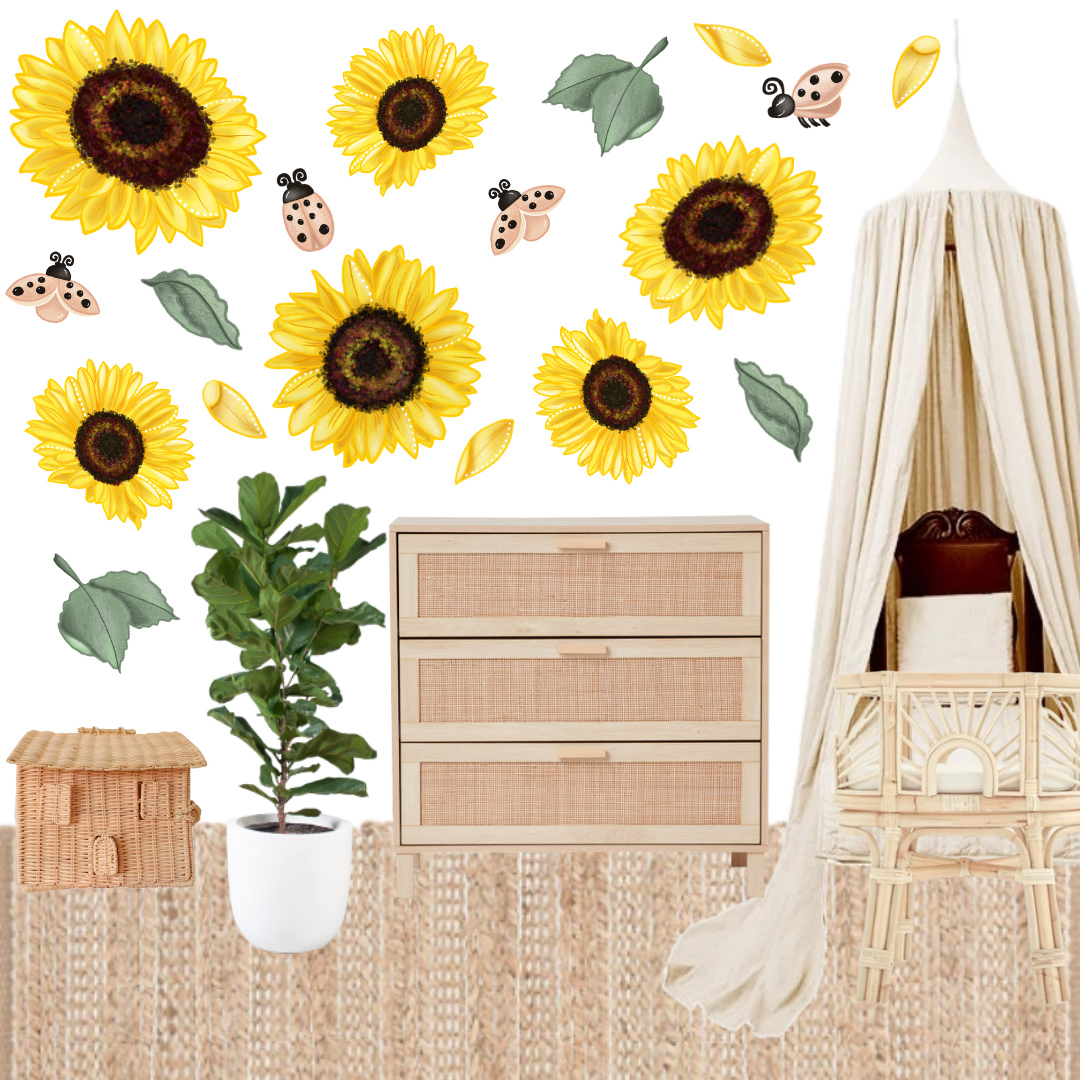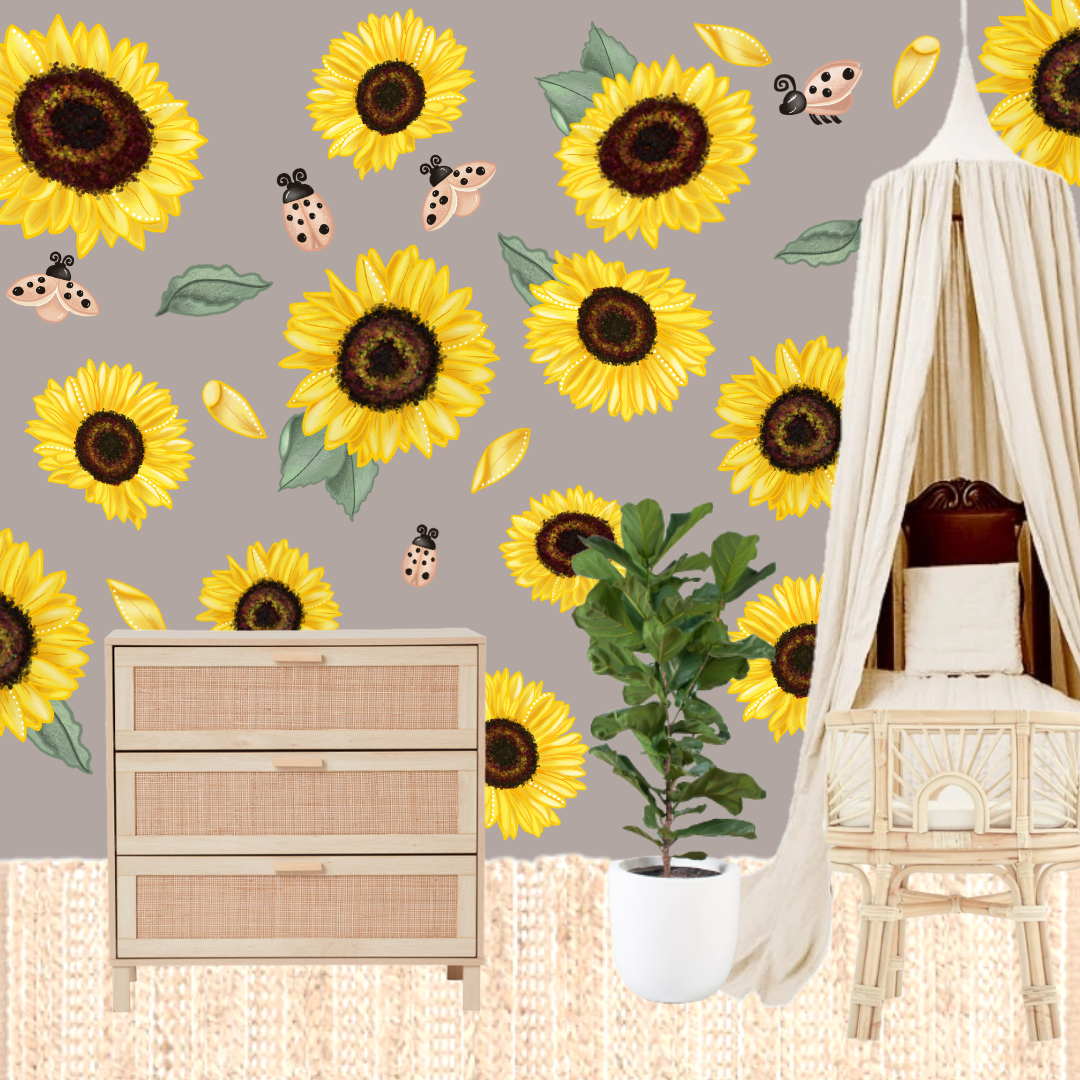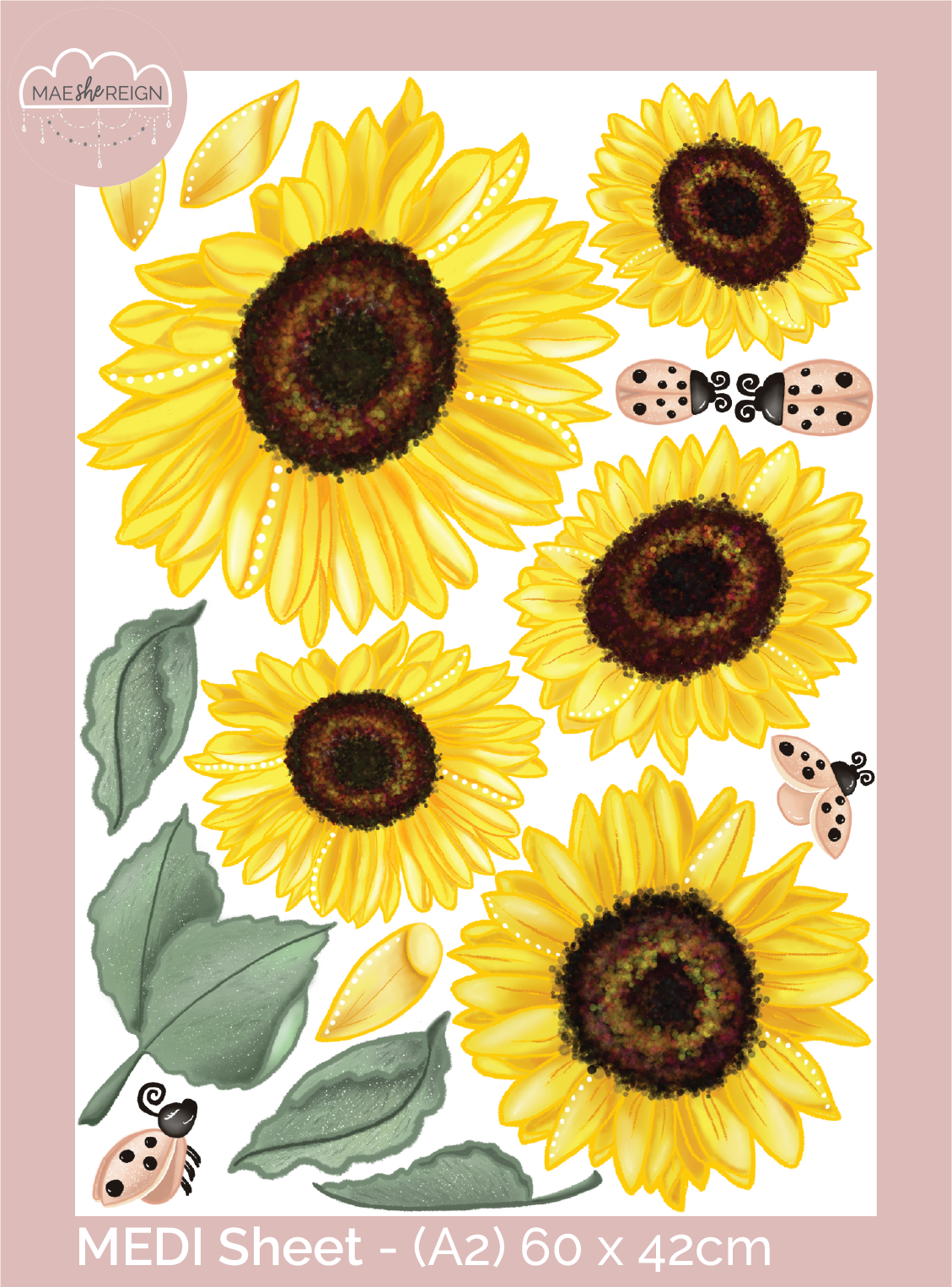 Sun Flowers
We stuck our sun flowers on our wheelie bins and they look great. I know these stickers are not recommended for outdoor use but I couldn't resist. A wonderful product.